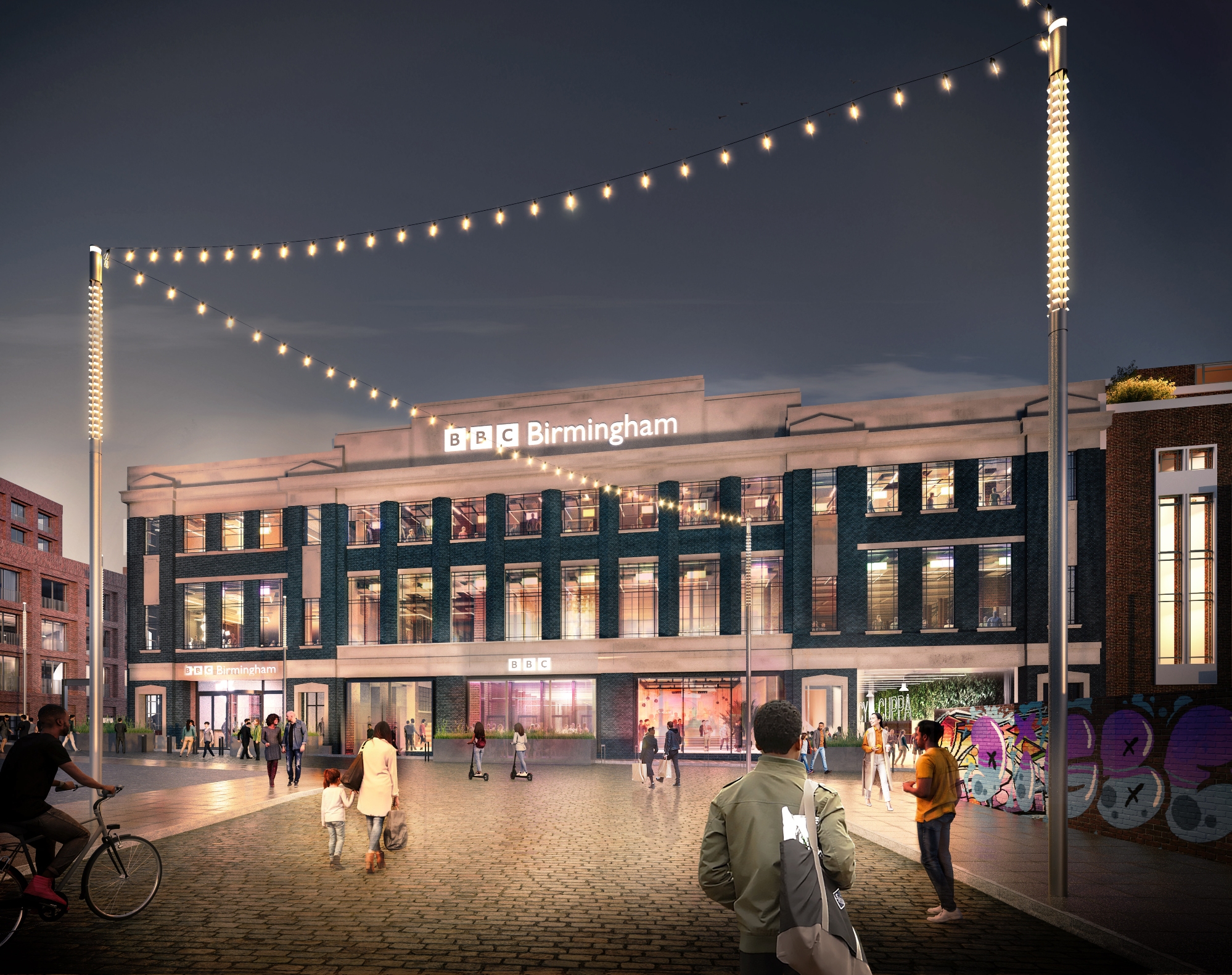 17/03/2023
Bills of quantities for new state-of-the-art Headquarters for BBC
𝗠𝘆𝗻𝗼𝘁𝘁 𝗕𝗼𝘄𝗲𝗿𝘀 (𝗨𝗞) 𝗵𝗮𝘃𝗲 𝗯𝗲𝗲𝗻 𝗰𝗼𝗺𝗺𝗶𝘀𝘀𝗶𝗼𝗻𝗲𝗱 𝘁𝗼 𝗽𝗿𝗼𝗱𝘂𝗰𝗲 𝘁𝗵𝗲 𝗯𝗶𝗹𝗹𝘀 𝗼𝗳 𝗾𝘂𝗮𝗻𝘁𝗶𝘁𝗶𝗲𝘀 𝗳𝗼𝗿 𝘁𝗵𝗲 𝗻𝗲𝘄 𝘀𝘁𝗮𝘁𝗲-𝗼𝗳-𝘁𝗵𝗲-𝗮𝗿𝘁 𝗵𝗲𝗮𝗱𝗾𝘂𝗮𝗿𝘁𝗲𝗿𝘀 𝗳𝗼𝗿 𝗕𝗕𝗖 𝗠𝗶𝗱𝗹𝗮𝗻𝗱𝘀, 𝗯𝗲𝗶𝗻𝗴 𝗯𝘂𝗶𝗹𝘁 𝗼𝗻 𝘁𝗵𝗲 𝗳𝗼𝗿𝗺𝗲𝗿 𝗧𝘆𝗽𝗵𝗼𝗼 𝗧𝗲𝗮 𝗙𝗮𝗰𝘁𝗼𝗿𝘆 𝘀𝗶𝘁𝗲.
The Typhoo Tea Factory building will be partially demolished to provide 84,001 square feet of commercial space and parking for the BBC Birmingham headquarters. The original Bordesley Street façade will be preserved, and all external façades will include materials that complement the existing factory's palette and character of the surrounding area, respecting its development throughout the 20th century.
The project will also reinvigorate the wider Typhoo Wharf site, with plans for over 800,000 square feet of new residential and commercial schemes, new public spaces and connections to local transport hubs and surrounding areas.
The plans for a new BBC Birmingham headquarters and reinvigorated Typhoo Wharf will be part of the wider rebirth of Digbeth while also contributing to Birmingham's transformation into a greener, healthier, walkable, cyclable and even more attractive city.
#regeneration #quantitysurveying #constructionindustry #ukconstruction #billsofquantities