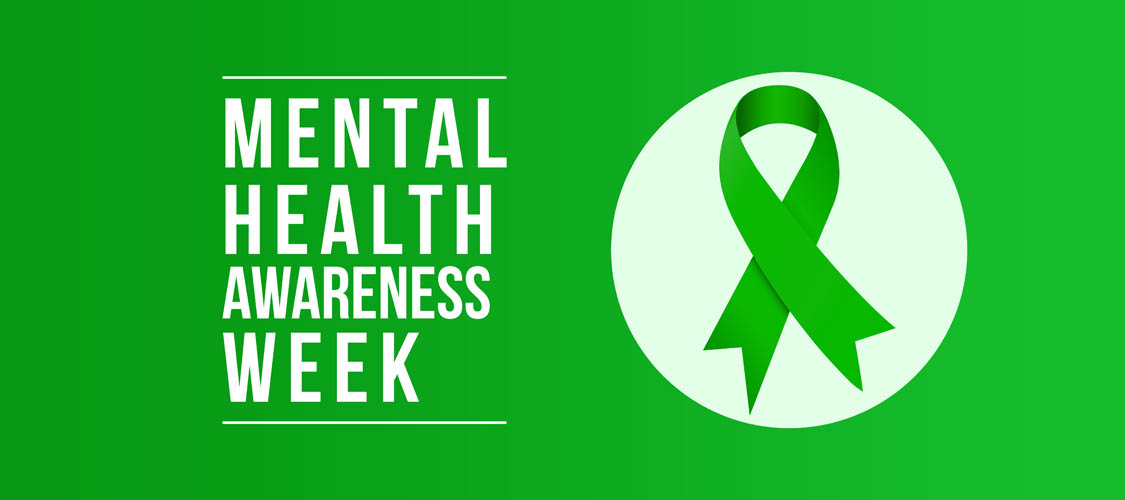 15/05/2023
Two Mental Health First Aiders in the UK office for Mynott Bowers
This year the primary focus for Mental Health Awareness Week is 'Anxiety'. Focusing on Anxiety for this year's Mental Health Awareness Week will increase people's awareness and understanding of anxiety.
Mynott Bowers Group Supports Mental Health Awareness week
At Mynott Bowers we promote and encourage good Mental Health in the workplace.
As a member of Morgan Sindall's supply chain, we were invited again this year to complete a two-day training course 'Mental Health First Aider' (MHFA England). In our UK office, our Office Manager Susanna Auty and our Business Development Manager Cassie Larham have now completed this course and are both 'Mental Health First Aiders'.
Cassie's response when asked why she wanted to complete the course:
"The reason I wanted to complete the course was to help me to recognise those that may be experiencing poor mental health and ultimately be able to intervene and provide support and signposting to professional help. The statistics for people living with poor mental health are shocking and unfortunately many go unnoticed which can result in poor quality of life and the ultimate sacrifice of suicide. I hope more people will be encouraged to complete the course, meaning more people will talk and help reduce the stigma.
I want friends, family and work colleagues to be able to benefit from me completing the course. If i can help just one person facing poor Mental health, I will have benefitted from the course."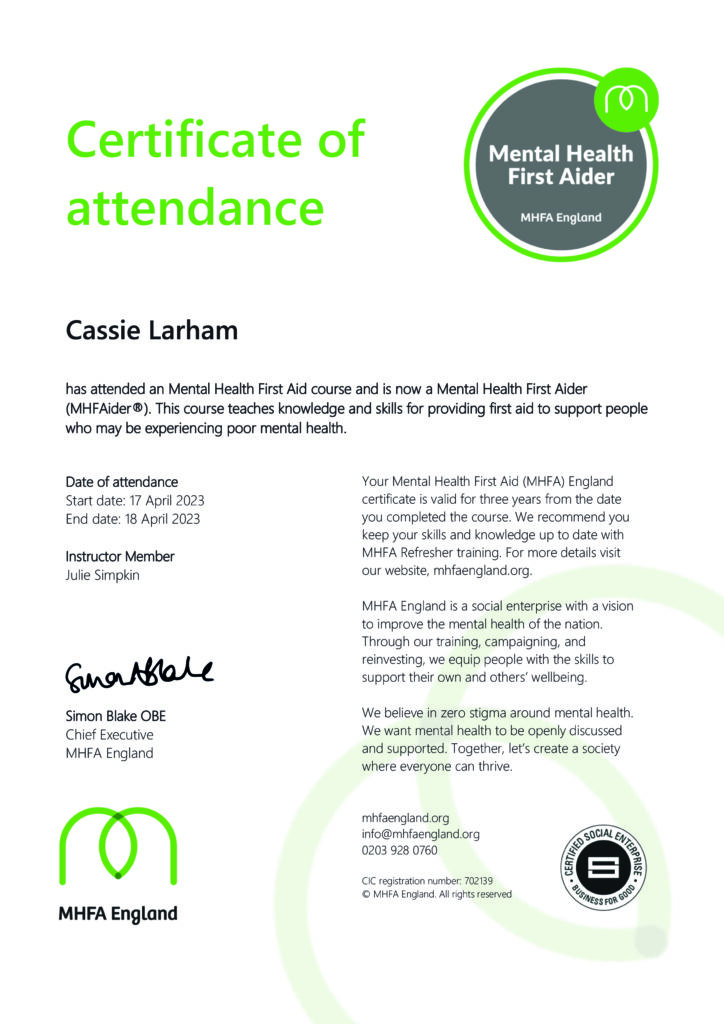 Anxiety in construction
Mental Health is a global issue and anxiety is a feeling of unease, such as worry or fear, that can be mild or severe. Everyone can feel anxious, however, being anxious can be more severe for some than others. The culture of working long hours and working away from home, with heavy workloads are just some factors that contribute to anxiety within the construction industry. Further more people can face this daily in the construction industry, with a third of the construction workers suffering from elevated anxiety levels every day.
Sadly, the industry has some of the worst rates of suicide in the UK, with male construction workers being 2.7 more likely to commit suicide. Over the past couple of years, organisations have become more aware of the importance of Mental Health in the workplace. But It is ever more important now that all workers can access the right support, without feeling fear, shame, or humiliation. This will ultimately save more lives but also attract new people to the industry which will become easier to close the skills shortage gap in the market that it currently faces.
Free support is available 24/7 for both construction workers and their families via the Construction Industry Helpline on UK 0345 605 1956 / ROI 1800 939 122. If you are not comfortable talking then you can Text HARDHAT to 85258 (UK) or Text HARDHAT to 50808 (ROI) for 24/7, free and confidential guidance and support over text.